This page contains links to media appearances about Geoff Anderson and/or Shoot Me Now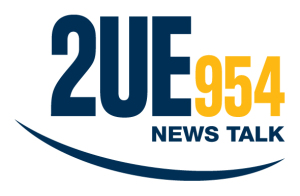 Mike Jeffreys chats to Geoff Anderson about businesses using video
to build rapport
---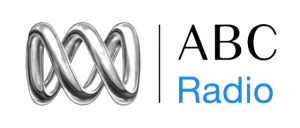 Scott Levi and Geoff Anderson talk about using video for business.
---
      Dan Mullins chats with Geoff Anderson about Shoot Me Now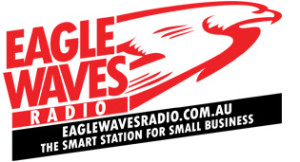 Listen to Geoff on Eagle Waves Radio talking about his book.
Geoff was invited to give a short presentation to 600 people in Brisbane about his experience with the Key Person of Influence program.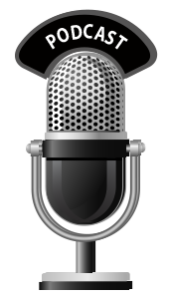 Geoff has been interviewed in various Podcasts
---
SMALLVILLE
Check out Geoff's articles in Smallville

---
Leaders in Heels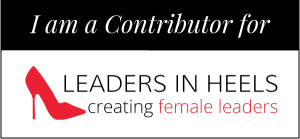 Management Today
How to increase sales using video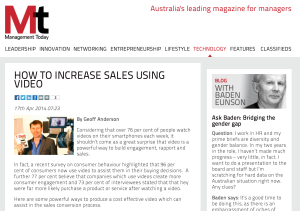 Read the article here
EQUIPPED
5 tips for presenting on camera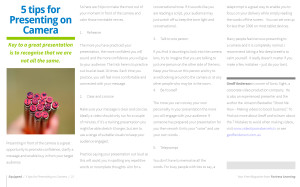 View the Equipped magazine at  http://fortresslearning.com.au/wp-content/uploads/2014/04/EQUIPPED_MAGAZINE_APRIL_2014.pdf
 The ARA Retailer
5 Ways to build your customer base through video.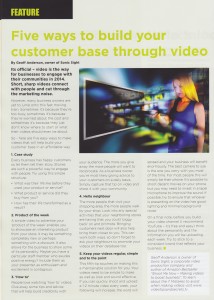 Leaders in Heels
How to make a professional looking video on a budget
http://leadersinheels.com/business/how-to-make-professional-looking-video-on-a-budget/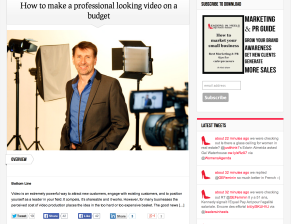 Australian Broker
10 Things to Avoid when making videos for your business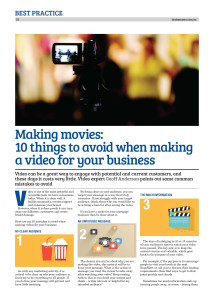 Australian Plumbers Magazine
Video – Your next business tool
http://issuu.com/robbee/docs/6321_api_magazine_jun_2014/28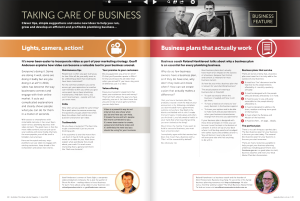 New Perspectives
Guest post at
http://www.newperspectives.com.au/need-business-coach/